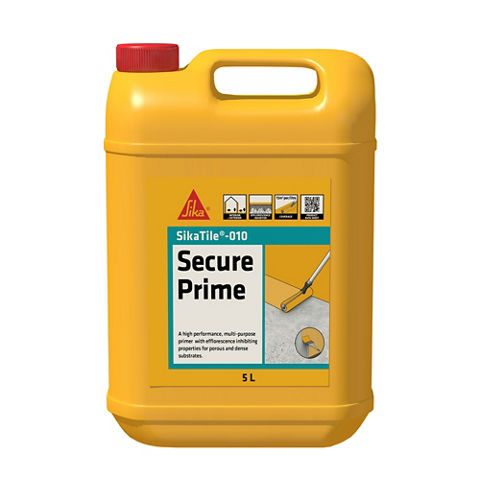 SikaTile®-010 Secure Prime
A HIGH PERFORMANCE MULTI-PURPOSE PRIMER WITH EFFLORESCENCE INHIBITING PROPERTIES FOR POROUS AND DENSE SUBSTRATES
SikaTile®-010 Secure Prime is a high performance, ready to use, primer with efflorescence inhibiting properties suitable for porous and dense substrates.
SikaTile®-010 Secure Prime helps prevent efflorescence by reducing the porosity of concrete, screeds and renders with its unique crystalline technology.
SikaTile®-010 Secure Prime is suitable for use internally and externally on both wall and floor applications.
Ready to use, no mixing required
Multiple uses, porous and dense concrete
Inhibiting Efflorescence coming out of substrates
Reduces substrate porosity through crystalline technology
Reduced moisture migration by capillary action
Versatile - suitable for internal, and external use including submerged applications such as tiled pools and spas.
VOC Content:
0.05%