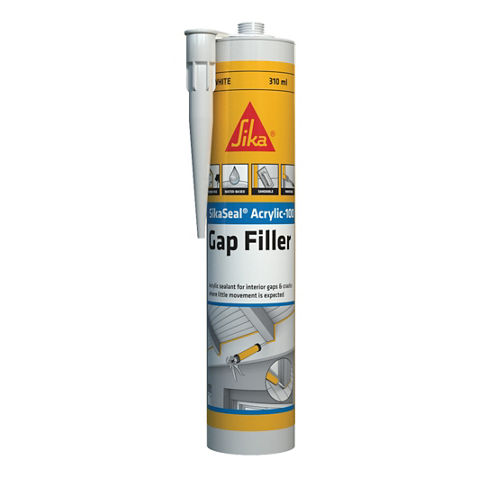 SikaSeal® Acrylic 100 - Premium Acrylic Joint & Gap Sealant
SikaSeal® Acrylic is a flexible, one component, water based acrylic joint sealant and gap filler where low demand of elongation are required, for interior use.
Excellent adhesion to most common construction materials.
Water clean-up of uncured sealant.
Can be sanded back once fully cured if required to give smooth surface finish.
Can be painted over using water based paints.
Non-toxic.