IMO approved self-levelling, 2-component polyurethane decorative resin
Sikafloor® Marine-530 is a self-levelling 2-component polyurethane and can be used as interior decorative resin and levelling compound for decks in both interior and exterior. Sikafloor® Marine-530 has been tested according to FTP Code system and approved according the IMO Marine Equipment Directives.  
Good working characteristics
Very low VOC emission
IMO Approved
Solvent-free (ISO 16001-6)
Permanently elastic
Good mechanical resistance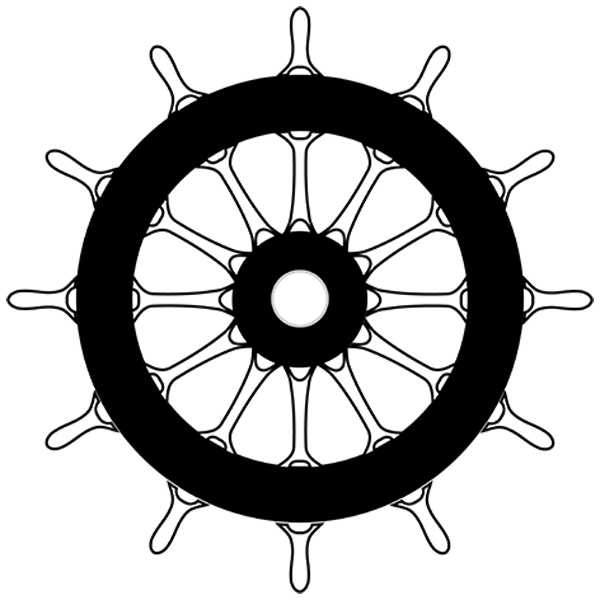 PRODUCT BENEFITS
Good working characteristics
Very low VOC emission
IMO Approved
Solvent-free (ISO 16001-6)
Permanently elastic
Good mechanical resistance
Usage
Sikafloor® Marine-530 is designed as a component of the Sikafloor® Marine Deco systems in ship and boat construction. Sikafloor® Marine-530 can be used for smoothing of surface irregularities of metallic floors (steel, aluminum) as primary deck covering material. Sikafloor® Marine-530 is IMO approved up to a max. of 2.8 kg/m2 as per the corresponding Application Manual.
This product is suitable for experienced professional users only. Tests with actual substrates and conditions have to be performed ensuring adhesion and material compatibility.  
Packaging
Sikafloor® Marine-530 (A)
Sikafloor® Marine-530 (B)
Product Details
Typical Product Data
Properties

| | |
| --- | --- |
| Sikafloor® Marine-530 (A) | Sikafloor® Marine-530 (B) |

Chemical base
Colour (CQP001-1)

 

mixed

Colored

Transparent

Various colors available (see color design chart)

Density

mixed

1.40 kg/l

1.21 kg/l

1.36 kg/l

Solid content

100 %

Mixing ratio

by weight

79 : 21

Application temperature

substrate / climate

15 ─ 30 °C A, B

Shore A hardness (CQP023-1 / ISO 48-4)

80

Tensile strength (DIN 53504)

8 MPa

Elongation at break (DIN 53504)

180 %

Pot-life

10 °C

20 °C

30 °C

21 minutes

15 minutes

12 minutes

Shelf life
| | |
| --- | --- |
| CQP = Corporate Quality Procedure | A) Substrates must be 3 °C above the dew point |
| B) max. 80 % r.h. | C) stored in sealed container in up-right position in a dry place between 5 and 30 °C, protected from direct sunlight |
Technical Information
CURE MECHANISM
The curing of Sikafloor® Marine-530 takes place by a chemical reaction of the two components.
Higher temperatures speed up and lower temperatures slow down the curing process.
CHEMICAL RESISTANCE
Chemical resistance is dependent from the topcoat. In case of chemical exposure conduct project related testing.
Application
Application Information
Surface preparation
Steel decks need to be prepared to a cleanliness factor of SA 2.5 (ISO 8501). Ensure decks are free of dirt, grease, oil and loose particles. Aluminum decks shall not be shot blasted but need to be sanded instead, followed by vacuum cleaning. The prepared metallic surfaces need to be primed with SikaCor® ZP Primer.
Cementitious substrates have to be mechanically prepared to remove laitance. All dust, loose and friable material must be completely removed by vacuum before the next application.
Apply Sikafloor® -150 / -151 as a primer ensuring the substrate moisture content is ≤ 4 %.
The application area must be protected against weather (draught, etc.) to fulfill the referenced substrate and climate conditions.
Application
Sikafloor® Marine-530 is poured and spread evenly by means of a notched trowel or pin-rake on a properly levelled surface. If needed pre-level with Sikafloor® Marine-530 or another suitable material. In critical areas a spike roller can be used to improve levelling. Always consider the pot life to keep a wet edge.
In case of deck levelling or sloped surfaces contact Technical Department of Sika Industry.
Prior to application, always consult the most current corresponding Application Manual.
Curing
Indications regarding curing details see table below.
Tempera-
ture

Foot traffic

Light traffic A

Full cure

10 °C

36 hours

48 hours

72 hours

20 °C

24 hours

36 hours

60 hours

30 °C

16 hours

24 hours

48 hours
A) food trolleys and light rolling equipments on soft wheels
Removal
Uncured Sikafloor® Marine-530 can be removed from tools and equipment with Sika® Colma Cleaner or another suitable solvent. Once cured, the material can only be removed mechanically.
Hands and exposed skin have to be washed immediately using hand wipes such as Sika® Cleaner-350H or a suitable industrial hand cleaner and water.
Do not use solvents on skin.
Application limits
In case of highly exposed interior UV areas Sikafloor® Marine-530 needs to be protected by Sikafloor® Marine-505 or use Sikafloor® Marine-590. Black synthetic deck caulking excluded.
Freshly applied Sikafloor® Marine-530 must be protected from damp, condensation and water for at least 5 days. Uncured material reacts in contact with water (foaming).
STORAGE CONDITIONS
Sikafloor® Marine-530 (B) has to be kept between 5 °C and 30 °C in a dry place. Do not expose it to direct sunlight. After opening of the packaging, the contents need to be protected against moisture. Minimum temperature during transportation is 5 °C.