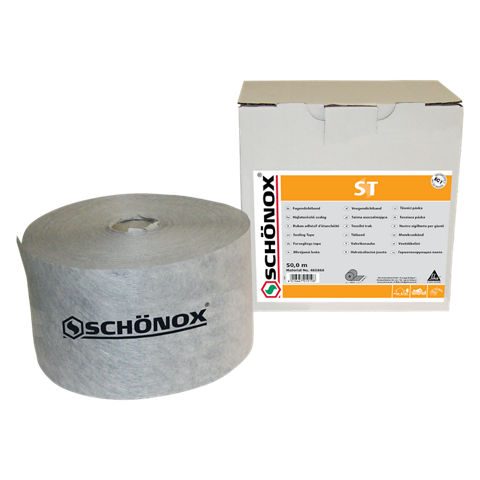 A HIGHLY FLEXIBLE SEALING TAPE, WITH CORNER OR PIPE PENETRATION COMPONENTS FOR USE IN WATERPROOFING APPLICATIONS
A flexible Bond breaker tape, with corner and pipe penetration components for used with waterproofing systems.
Schonox ST corners and pipe penetrations are a highly flexible tape designed to be used on internal and external angles in conjunction with the Schonox IFix adhesive as a part of the Schonox AB waterproofing system.
Schonox ST can be used with Sika approved water-based under tile waterproofing membranes.
Schonox ST can be used with Sikalastic 1K membrane.
EMICODE EC1 Plus / Very low VOC
High stretching tape
Permanently flexible
Waterproof & watertight
Rotproof
Easy to apply
Excellent adhesion with Schonox iFix adhesive
Alkali-proof